Faculty members at FBS have experience of working with business, government, NGOs and regulatory bodies.  They form an eclectic mix in terms of academic expertise and professional experience.  They collectively bring in methodological mastery, intellectual rigor, business perspectives and practical experience into the educational process. Management experts and Professionals engage classes in specialized subjects.
Dr. George V Antony – Dean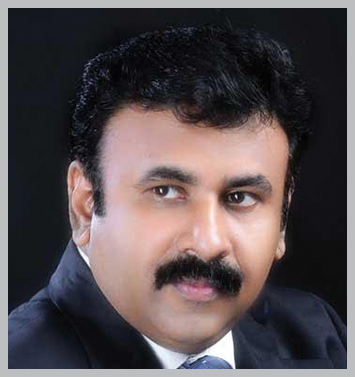 Dr. George V Antony, Fellow of IAAP (UK) has joined FISAT Business School with twenty years of professional exposure in the industry, academia, research and consulting. He is the first Post-Doctoral Fellow in Management [Information security governance in banking] from School of Management Studies, Cochin University of Science and Technology [CUSAT]. He holds a doctorate in the unique area of information security management from VMU and Masters in Business Administration from BU at KIT campus. With a rich repository of professional competencies like Certified Corporate Director(CCD) from Institute of Directors, Certified Auditor for ISMS from IQMS (UK), Certified Trainer Facilitator(CTF) from Calton Advanced Management Institute, Connecticut (USA), Certified Internal Information Security Auditor(CIISA), Certified Internal Software Quality Auditor(CISQA) and Certified Information Security Professional(CISP) from STQC-MIT(GOI) his forays into training and teaching has made him a much sought after trainer in India and abroad. Dr George is also an Accredited Management Teacher (AMT) in IT from AIMA and a Certified Bank Trainer (CBT) from National Institute of Bank Management and Indian Institute of Banking and Finance. Dr. George serves as consultant, global advisory board member and IB member of national and international reputed organisations. He was one among the few international research scholars selected by ISACA UAE chapter during 2008 for conducting research on 'Measuring information security. George has organised many management development programmes, conferences, seminars and remains an active enthusiast, resource person and reviewer of national and international conferences in information systems domain. He received the prestigious Fellowship award from IAAP (UK) in 2015. His research interests include information security governance, behavioural issues related to information security and mobile forensics. He is a doctoral research supervisor in the area of management. His corporate exposure includes organisations like IndusInd Bank, IDBI Bank and Stock Holding Corporation of India. Prior to joining FBS, Dr. George has served leadership roles in various business schools.
Dr. K P Saraswathy Amma-Professor
Dr. K P Saraswathy Amma is currently working as Professor, Fisat Business School. After Graduation and Post Graduation in Commerce, she joined as a faculty in Commerce and Management in NSS colleges in 1977. She was awarded M Phil from University of Calicut in 1985, MBA from IGNOU in 2001 and Ph D from School of Management Studies, Cochin University of Science and Technology (CUSAT) in 2002. Dr. K P Saraswathy Amma was the Principal in different NSS colleges in Kerala from 2006 to 2011. She had also worked as Professor and Dean, Fisat Business School, Angamaly, during 2006-2008 and Professor and Head of Management, European University at Lefke, North Cuprus, during 2008-2009 and Professor in Lead College of Management from August 2011 to July 2012. She has over 35 years of academic and administrative experience. She has published 20 papers in Journals and Conferences at International and National level. She has also co-authored Two Books. She is a Fellow of Global Strategic Management Inc., U.S.A.
Dr. A J Joshua- Professor
Dr A J Joshua  has about 20 years of work experience including 13 years in academics.  He received his Doctorate in Management from Cochin Univerity of Science and Technology. Prior to his present assignment he was teaching in Manipal Institute of Management, Manipal for about 12 years. He has done his MBA from Pondicherry University and B-Tech from T K M college of Engineering.  His areas of research and teaching interests are Services Marketing, Retailing, Consumer Behavior and Product Management.  He has presented papers in many national and international conferences and has several publications in National and International Journals.
Dr. K Sreekumar – Professor
A post graduate in Commerce and Fellow of the Institute of Cost Accountants of India. Experienced in Mortgage Banking and Manufacturing, he specializes in the area of Accounting and Financial Control. His 26 years of experience includes international exposure in the best practices of Costing, Budgeting and Business Analytics in a SAP driven environment with SABIC, one of the largest petrochemical companies in the world. He is into full time B-School academics since 2006 and published articles in well known academic journals and also presented papers in national level seminars. He received PhD in Management from Cochin University of Science and Technology. His areas of interest are Strategic Financial & Cost Management, Management Accounting & Control Systems, ERP and Financial Modelling.
Dr.Anoo Anna Anthony -Associate Professor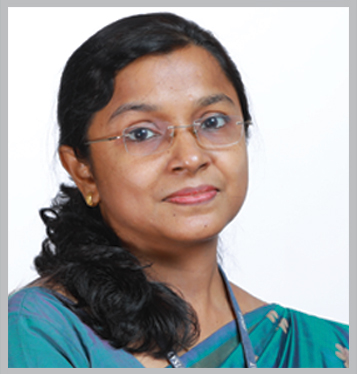 Mrs Anoo Anna Anthony is currently working as Associate Professor, Marketing Area at FISAT Business School. She joined Rajagiri Business School for a seven month stint as Assistant Professor during which she taught papers for both PGDM- the distinctive and AIU (Association of Indian Universities) approved diploma program of Rajagiri which has become its flagship course, as well as for the MBA program. .Prior to this she has taught in Business Schools in Kerala and in Mysore. Experience in industry, though limited, was as the Marketing and Communications manager of Olive Publications- a regional language book publishing house owned by Dr. M.K. Muneer, MLA . She submitted her Doctoral Thesis in October, 2011 at the Faculty of Management Studies, Cochin University of Science and Technology. Her research areas are Value Chain Analysis, Economic Geography of International Trade, cluster development and international market strategy of firms. She has attended various national seminars and presented and published papers at the national and international level.
Dr. Dhanya Alex -Associate Professor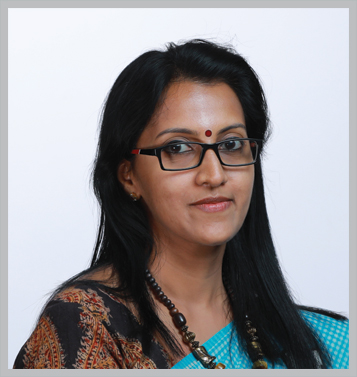 A top ranking student throughout her academics, Dr. Dhanya Alex has 11 years of post graduate teaching experience. Before joining FISAT Business School, she worked as Assistant Professor in Rajagiri Centre for Business Studies, Kochi and Christ University (erstwhile Christ College) Bangalore. She has been awarded PhD by the Cochin University of Science and Technology for her doctoral thesis titled "Corporate Risk Disclosures and Its Impact on Cost of Equity". She has post graduate degrees in Commerce and Business Administration. She has presented research papers in various national and international conferences including those of IIM Ahmedabad and IIM Kozhikode. Further she has published several articles in refereed national journals and international journals. She has been a Visiting International Scholar at Western Michigan University, USA and Nazareth College, Rochester, New York, USA. Areas of interest include corporate disclosures, firm valuation, security analysis and portfolio management and corporate finance.
Dr.Jose Varghese -Associate Professor
Dr. Jose Varghese has received PhD in Management from Cochin University of Science and Technology. He is a post-graduate in Business Administration and Psychology and teaches in the domain of marketing. He has presented papers in Marketing, Relationship management and Sales Management in national and international conferences. He has got 15 years of Teaching and Industrial experience and has completed his FDP in management studies from Indian Institute of Management, Ahmadabad in 2008. His research interests include brand management, Sales performance, Relationship management and Consumer behavior. He is actively involved in training and consultancy and has undertaken various trainings, consultancy and research projects. He has been a Visiting International Scholar at the Western Michigan University, Kalamazoo, USA and Assumption University, Thailand.
Mr. Prashanth P John-Assistant Professor (Special Grade)
Mr.Prashanth is a post graduate in Management, Psychology and Personnel management and has several years of experience in academics & industry .He is a UGC-NET qualified management academician. He served in various capacities as Administrative Officer & Territory Manager in various organizations of National repute before moving into academics .He is a management academician having over eight years of experience  in various B-schools. His teaching interest are in Organizational Behaviour & Strategic Management  and has research interest in Entrepreneurship, Behavioural science & Case Writing .He has conducted several studies with regard to Kudumbashree projects and has published several articles & cases studies in this regard .He has been coordinating the activities of Centre for Entrepreneurial Development & Small Enterprise Management and is closely associated with the programmes of Ministry of Micro Small Medium Enterprises ,Govt. Of India in FISAT. He has attended various national seminars & presented papers at the national level.
Ms. Sindhu George-Assistant Professor (Special Grade)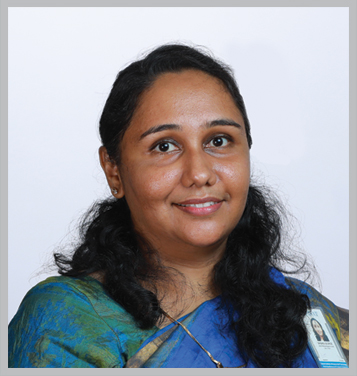 Ms Sindhu George has over five years of experience in academics in various B-Schools in Kerala. She is an active member of CEDEM at FBS. Prior to her academic career she was with Geojith Financial Services in operations .Her areas of interest include micro economics, advertising and sales promotion. She is a NET(UGC) qualified management teacher and pursuing her doctoral research on the topic "Emerging perception of investors on financial products as an Opportunity for investment in the globalized economy- An analysis on Mutual fund" at CUSAT. She has attended various national seminars & presented papers at the national level.
Ms. Delma Thaliyan -Assistant Professor (Special Grade)
Ms. Delma Thaliyan has completed her MBA & M.phil from Bharathiyar university, Tamilnadu. She is presently pursuing research on HR Implications of retrenchment at PSU's . Prior to her present assignment, she worked in industry and has immense teaching experiences in various colleges. Her research interests include Industrial relations & international human resource management. She is the coordinator of the social responsibility club at FBS and organized several events under this banner.
Ms.Biji.U.Nair-Assistant professor
Ms Biji U Nair is a NET (UGC) qualified management teacher and has done her B Tech from NIT (Calicut) and MBA from Cochin University of Science and Technology. She has been with FISAT for the past one year. Prior to joining FISAT, she was working in HDFC Bank and has 9 years of experience in banking industry. She was Manager Operations and has also worked in credit analysis and forex divisions. Her areas of interests are Operations and Marketing.
 Mr.Praveen V.- Assistant Professor (Special Grade)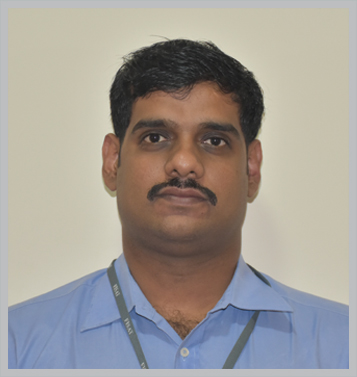 Mr. Praveen V is currently working as Assistant Professor, Systems Area at FISAT Business School. He has ten years of teaching experience at FISAT. He has done B.E from Anna University, Chennai and MBA from Kerala University with dual Specialization in Systems and HR. Presently he is pursuing his doctoral research at Bharathiar University. He is currently holding the position of IEEE Student Branch Counselor at FISAT. He has been selected for various positions in IEEE Kerala Section for the past years. He has experience in organizing various National and International Level Conference. He has got "DALE CARNEGIE" International Certification for Teaching. Prior to working in FISAT, He has worked with "Coretech Infosys Ltd." Trivandrum.
Ms.Femina Syed -Assistant Professor
Mrs. Femina Syed, currently working as Assistant Professor (HRM) at FISAT Business School, has 11 years of teaching, training and research experience. She has worked as faculty (HR &OB) in facilitating and coaching graduate and post graduate learners and is proficient in training managers of corporate sector through interactive sessions and hands on approaches and management games. She has trained managers of Alliance Cornhill, Milma, KSFE and several renowned organizations. She was working with SCMS Cochin School of Business prior to joining FISAT. She was also associated with MES College, Marampally as a staunch academician. She has double post graduation in Business Administration (MBA) and Business Economics (MBE) and has qualified Net in HRM/IR/Labour Welfare. She was also a first rank holder and a gold medallist from M.G. University for her graduation in Business Administration. She also has Diploma in Management, P.G. Diploma in Management and P.G. Diploma in Human Resource Management to her credit. She has completed her doctoral research and her thesis titled "Ambidextrous culture, contextual ambidexterity and product Innovation in software development organizations in Kerala" has been submitted to Cochin University of Science and Technology, Kochi. She has pursued her doctoral studies with fellowship from prestigious Indian Council of Social Science Research (ICSSR), New Delhi. She is a blogger, a trained classical dancer and has also published several articles in various national and international journals. Her teaching interest includes all areas of organization Behaviour, Human Resource management and soft skills and research interest includes ambidexterity, organization culture, organisation stress and leadership.
Mr. Prasanth Viswanathan -Assistant Professor 
Mr. Prasanth is an MBA graduate from Cochin University of Science & Technology. He is UGC NET Qualified in Management and currently pursuing his Ph.D. He has 8 years of experience in industry and academia. He is a green and black belt certified in Six Sigma from RABQSA (Australia). He is also a Google and Microsoft Certified Educator. His areas of interest include Digital Marketing, Branding, Web Analytics, Marketing Automation etc. He has organized various national level seminars and workshops during his academic tenure. He has designed a unique program for management students called "Build in 60 Minutes" for enhancing their managerial technical competence.
Support & Visiting Faculty
Mr. Abraham George, HR Trainer.
Prof. Sebastian Tharakan, Faculty IIM-Calicut.
Adv. Jayaprakash, Guest Lecturer.
Fr. Kuriakose Mampilly, Director, Sevashram and a successful Social Entrepreneur.
Mr. C.J. George , M.D, Geojit BNP Paribas
Mr. P.J. Mathew , Professional Development Advisor, CILT, UAE
Dr. P. Rameshan, Professor, Former acting Director, Indian Institute of Management, Calicut.
Mr. M.S. A. Kumar, Managing Director, AVT Natural Products.
Dr. K. Kalyanaraman, (Formerly of Kerala University) Industrial Consultant, Chennai.
Mr. Vijay Narayan Govind, Varma & Varma Associates.
Mr. Manu Jose – Actor, Trainer.
Mr. T.G Paul, Chief Manager, Federal Bank STC, Staff College.
Ms. Viny Abraham, Senior Manager, Federal Bank STC.
Mr. Benny Paul, Assistant Vice President, Axis Bank
Mr. Rajesh Rajah, Management Consultant
Mr. Tom P Roy, Chief Manager, Federal Bank STC.
Mrs. Usha Mary Mathen, Senior Manager, Federal Bank STC.
Dr. PV Shihad, CEO-Takashi Waltar Advertising
Mr. Jithin Nedumala- Founder-MAD